Projector Guide
The most important part of any retrofit is the projector. After all, it is the part that functions as the actual headlight. We have a few different options ranging in price point and light output. 
ACME H1
ACME projectors have been around for a while. They're nothing fancy, but get the job done for their price point. They clock in at around 500 lux for the low beams and are definitely an upgrade over stock headlights. 
These are HID projectors and have the standard bulb/ballast setup. The bulbs do wear out over time, as any bulb does, and can be replaced easily. Bulb replacements are covered under our 1 year warranty policy. 
We recommend these projectors for customers on a budget or for those looking for more of the aesthetic side of a retrofit. 
Output
BxBuilt LED
Our personal favorites, the BxBuilt LED projectors are by far the best bang per buck we offer. They clock in at an amazing 1450-1600 lux, blowing the competition out of the water.
These are LED projectors and do not have bulbs. LED's have a much longer lifespan than HIDs, so drive at night worry free for years to come with these bad boys. We warranty these for 2 years. 
We recommend these for anyone that can afford them. On road use, off road use, you name it; they're worth every penny of the additional cost (and then some!). 
Output
Morimoto D2S 
The other full size option is the D2S from lighting giant Morimoto. This is a HID projector and uses a bulb/ballast setup like the ACME. The D2S clocks in at about 7-800 lux.
For the price, we don't really recommend the D2S. The only real pro is that you can replace the bulbs without replacing the projector, which you cannot do with LED. However, with the longevity of LEDs, it's not an issue. The D2S is a great projector, you can just get better for the money.
Output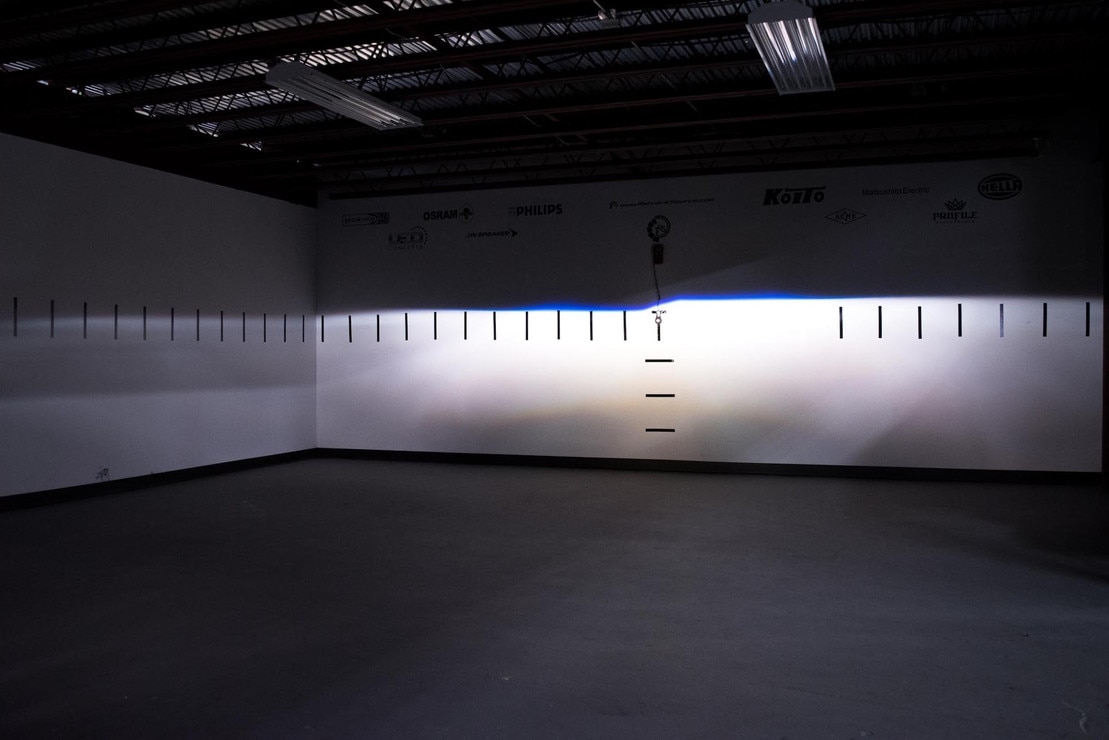 Quad Projector Upgrade
On headlight builds that have separate high and low beams, we offer the option to upgrade to quad projectors. This upgrade puts an additional projector in the high beam area of the headlight.
BxBuilt Mini Projector
For smaller applications, we offer the Mini BiLED Projector from BxBuilt. This is our high end projector of choice for mini and quad projector retrofits. It's basically a smaller, slightly less bright version of the X3 2.0 (1500 lux vs 1600 lux). It's the best projector you can get for smaller applications and the quad upgrade.
This projector has both high and low beams just like a standard projector. When used with quad projector retrofits, this allows you to have 4 low and 4 high beams in your headlight (2 on each side) for the brightest headlights on the market, period. 
Multi HighBeam Projector
The Multi HighBeam projector is a great cheaper alternative to the BxBuilt when putting together a quad projector setup. This projector does not have a low beam function but allows you to have 4 high beams. 
Output